P&L Machine provides turnkey CNC machining solutions tailored to meet the unique needs of your business.  We work closely with our clients to understand their specific requirements and then develop custom solutions to support their needs.
Combining our CNC precision machining expertise and lean manufacturing culture with a highly skilled workforce, P&L Machine is able to deliver reliable, cost-effective manufacturing solutions for your complex, precision component challenges, on time, every time.
P&L Machine's established continuous improvement culture ensures that we are consistently maximizing the throughput of the people, processes, and technologies we employ, providing our customers with best In class, cost-effective solutions.
CNC Machining Capabilities

5 Lathes - Turning Centers

3 Mills - Machining Centers

Typical Tolerances: 0.0005 - 0.005 Inches

Materials

Stainless Steel

Carbon Steel

Aluminum

Copper

Brass

Delrin

Typical Volume: 1-1000 Units

Lead Time: 6-8 Weeks

Delivery: Nationwide
Precision & Repeatability: P&L Machine is dedicated to maintaining the exacting accuracy, efficient processes, and robust repeatability that makes us a trusted manufacturing partner across a wide variety of industries.
Secondary Service Capability:  At P&L Machine, we reliably modify existing components to suit our customers exact requirements. Trimming, holes, threads, or slots can all be added for further detail.
Cost-Effective: P&L Machine's unique combination of machining expertise, process improvement methods, and lean manufacturing techniques, allow for cost effective prototyping, small, and medium volume production.
Tight Tolerances: At P&L Machine, we consistently achieve tolerances as low as +/-0.0005 for our aerospace and defense customers, with typical tolerances of +/-0.005.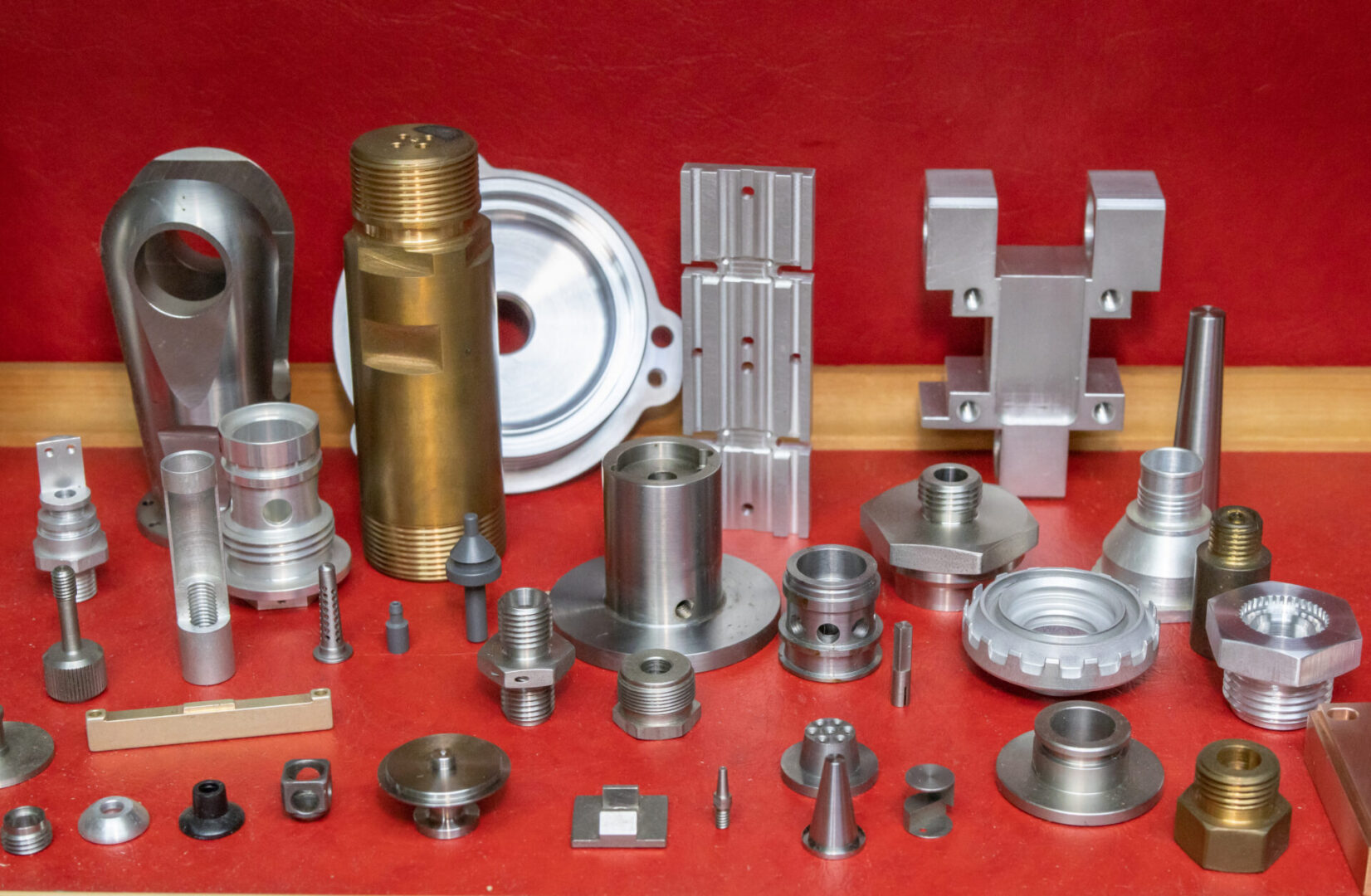 Post Machining Processing
In addition to our highly skilled and experienced workforce, we manage a robust supply chain including material sourcing and a broad range of Nadcap certified coating, heat-treating, plating, and non-destructive testing suppliers.
Post Machining Processing

Finish

Materials

Electroplating

Stainless Steel, Steel. Aluminum, Copper, Brass

Anodizing

Aluminum

Passivation

Stainless Steel

Electropolishing

Stainless Steel, Steel. Aluminum, Copper, Brass

Sand Blasting

Stainless Steel, Steel. Aluminum, Copper, Brass
P&L Machine's turnkey CNC machining solutions provide a seamless, hassle-free experience for our customers.  Our comprehensive array of services includes value added engineering, precision CNC machining of complex and geometrically demanding components, mechanical assembly, and supply chain management, as required to support the specific needs of the project.
To learn more about P&L Machine's services, please contact us below, or request a quote.